5DAY Franchise - The Concept
How to build a solid, profitable business from the 1.5 million people who take their driving tests every year...
1.5 million people, nationally, take their driving theory and practical tests every year! This is your opportunity to grab your share of this lucrative market - with all the expert help and support you'll need from 5DAY to get your new business going quickly and growing fast!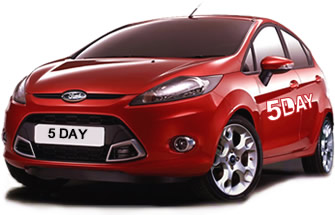 ---
The 5DAY Intensive Concept - making all the difference
It's our unique approach to the teaching of both the theory and practical elements of driving that puts us streets ahead of the competition. Our 5DAY Intensive Concept has already proved a winning formula! Our pupils learn to drive in only five days. Many driving schools claim to offer intensive driving courses but we are the only UK driving school to deliver a truly intensive course over five consecutive days.
Ordinary driving schools simply book individual lessons in blocks, failing to provide their pupils with the truly intensive learning experience they need. The 5DAY Intensive approach is altogether different in providing exactly what pupils require:
Practical and theory tuition with full on-site support at our dedicated Training Centre - ensuring our pupils benefit from the best possible learning environment
FREE theory retest retraining (if pupils fail their 1st theory test), plus FREE driving lessons (if pupils fail their 1st practical test) – pupils can't all pass first time but we work hard to get them re-tested as soon as possible
Express theory and driving test booking service – we book all pupils' tests without the wait. That's guaranteed!
For information on exactly how you will work with your pupils to achieve their goals you can visit our interactive website: www.5day.co.uk